Mission
Mission Female works with companies to provide a better workplace for female leaders. We are fully committed to increase gender equality in the economy. It is not only today's responsibility in a modern and complex society to live diversity. From an economical perspective, it is provenly an important accelerator: We know that successful heterogenous teams not only achieve significantly better results, are more productive, innovative and creative, but also add a competitive advantage to companies.
This is our purpose, passion and mission. Every day.
Are you ready to accept Mission Female? Then contact us. Together, we will work on your strategy and practical implementation for more femininity in top management.
Network
Become a member of Mission Female 360° - the exclusive business network for successful women in leadership positions. We offer selected members and companies the unique opportunity to connect with each other at the highest level, build a strong and sustainable network, make success more visible and benefit from partnerships and cooperations.
#strongertogether is our motto. Are you in?! Then contact us for more benefits of your membership.
Contact
Supporters
Our partners and sponsors enable Mission Female to bring successful women together so we can actively support each other and build a sustainable network. Many thanks to the following companies:
Events
We do not talk, we do: We know that professional, sustainable networking can only be achieved when business and political female leaders regularly meet, exchange and promote each other in person. With this aim in mind, we organize high-profile events for female leaders several times a year.
Even if you are not yet a member of our Mission Female 360 ​​° Network, you can still join our Dinner and Workshop events as a guest. Please note that your participation cannot be guaranteed as the members of our network and sponsors always take precedence. For guests of workshops, there will be a fee which is shown during the registration process. Just click on the listed dates and apply today.
We are also always looking for sponsors to make companies which actively empower female leaders more visible. Just contact us.
Expertise
Frederike is founder and CEO of Mission Female. She is a successful entrepreneur in the digital industry and an expert for Gender Diversity. Her stated goal is to empower women in the economy. For this purpose, she works closely with companies and develops concrete strategies and initiatives to make women and companies equally successful.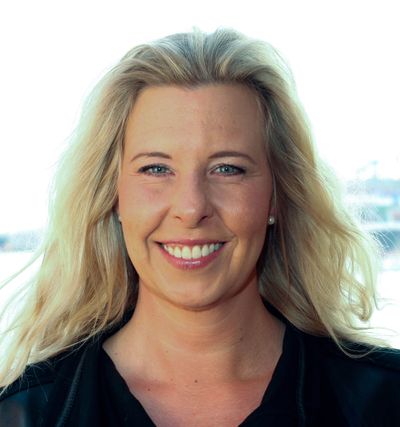 Frederike has held senior management positions for international companies such as AOL, Microsoft and Yahoo over the last 15 years, and has always had a strong focus on media and technology. She knows exactly what it's like to work successfully in a male dominated industry. As Vice President of the Federal Association of the Digital Economy (BVDW e.V.), she is not only an expert in the field of new media, but is also well known for promoting equality for women in the economy.
With Mission Female, Frederike offers companies and women in leadership positions a platform for professional networking.
Thanks for your message. We'll be in touch soon.
Something went wrong. Please try again later.