Mission
Mission Female offers successful women an exclusive network of trust and exchange at eye level and actively strengthens them in their personal and professional development.
With over 100 events a year, we ensure an active and binding exchange with one another, improve career opportunities, ensure more visibility of successful women and publicly show attitudes in business, society and politics in order to establish more women in decisive positions. Because only diverse companies are optimally geared for the future and for success.
Are you a Mission Female Woman? Or a company that has female empowerment and diversity & inclusion at the top of the strategic agenda? Then get to know Mission Female and talk to us about it.
Network
At it's best: The Mission Female network unites successful women across all industries at the highest level with one goal: to advance together professionally. Always personal, confidential and binding according to our motto #strongertogether. Are you in? We should get to know each other.
Membership
29. Juni 2023 in Hamburg
Events
Not a member of Mission Female yet ?! Then get to know us at our public events: Whether professional online sessions, moderated talks with well-known personalities or face-to-face workshops and exclusive dinners in Hamburg, Berlin, Munich, Frankfurt, Düsseldorf or Cologne.
We look forward to expanding our network through your participation. Due to the exclusive nature of our events, the number of participants is strictly limited and places cannot be guaranteed. You will receive an email confirmation after successful registration.
Partners
Here they are. Progressive and innovative companies that promote our female mission and for which a diverse and sustainable corporate culture is the top priority. Companies and initiatives that make women even more successful professionally and actively support us in doing so.
Sponsoring
Thank you to our partners and sponsors:
Expertise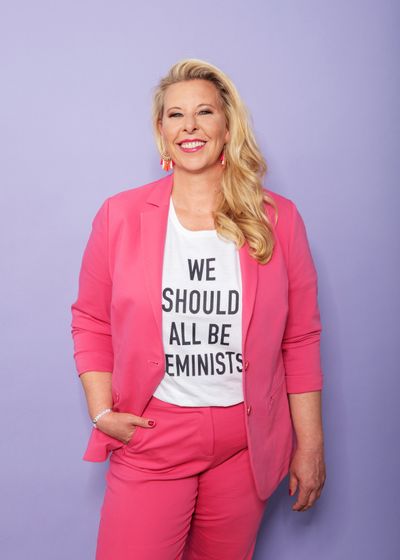 Frederike Probert is the founder and CEO of Mission Female. Over the past 20 years she has made a name for herself as a successful entrepreneur in the digital industry and as a technology expert. Her declared goal is to empower women in business, media and politics. With Mission Female, she offers a network for female top managers and experts since the beginning of 2019, in which the focus is set on a personal, confidential and loyal exchange.
Frederike also provides strategic advice to companies in order to achieve gender parity on the top management levels. She is a successful book author, keynote speaker, female founder investor and board member in various companies and initiatives - always with the aim of maximizing economic success through more diversity, inclusion and equality. Frederike lives privately with her husband and dog Fiete in Hamburg and the USA. She is a passionate cross-golfer, enjoys travelling around the world, prefers to eat Spanish tapas with a good glass of red wine and - despite of all clichés - has a critical weakness for shoes.
MISSION FEMALE

Frauen. Macht. Karriere.

Falsche Versprechen, versteckte Barrieren und patriarchale Strukturen – die Unternehmerin Frederike Probert kennt alle Karrierekiller, die Frauen auf ihrem Weg nach oben begegnen. Sie weiß ebenfalls, wie man diese aktiv beseitigen kann und kämpft dafür, dass Frauen in Führungspositionen zur Normalität werden.

Finden Sie Ihre persönliche Strategie zum Erfolg: Vom Berufseinstieg über das mittlere Management bis zum Top-Management. Kenntnisreich und vor dem Hintergrund ihrer eigenen Laufbahn entwickelt Frederike Probert in ihrem Sachbuch einen praktischen Leitfaden für unterschiedliche Karrierephasen, der gleichermaßen Frauen und Unternehmen an allen beruflichen Wendepunkten als Wegweiser dient.

Das Vorwort hat Douglas CEO und Mission Female Netzwerk-Mitglied Tina Müller verfasst. Zahlreiche Interviews mit weiteren bekannten Führungspersönlichkeiten aus Wirtschaft, Medien und Politik zeigen: Gemeinsam sind Frauen stark. Lassen Sie sich von dieser Überzeugung mitreißen!
One Mission together with...
Thanks for your message. We'll be in touch soon.
Something went wrong. Please try again later.